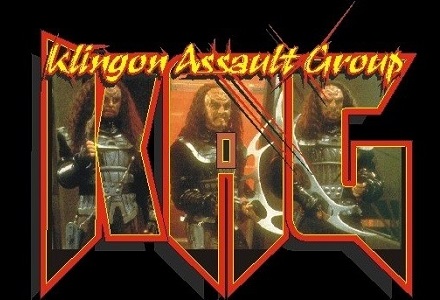 KAG's ECorps Division welcome you to a powerful, yet simple, way to get your ship up on the web in just a few minutes. With just a few clicks you can create a place to share all your ships activities and achievements with other Klingons and Humans alike. You don't need any special computer skills to use this system, besides being able to use a web browser.
We invites all members to create their own custom websites for their ships, houses, divisions and units. Based on the powerful WordPress platform, there are many options to allow you to customize your site. We have installed a number of different themes from the thousands that are available online, and are adding more all the time. The current selection includes some that are very flexible, but maybe more suited to more advanced computer users.
If you are looking to start a new site, head over to the "Getting Started" page, otherwise you're free to register as a user and start commenting and communicating with other warriors!
Powerful Software
Sites are powered by the WordPress platform. Originally designed for just blog sites, WordPress now powers websites of all sizes from small personal sites to fortune 500 companies.
Custom Domains
Already own a domain name for your ship? Not to worry! You can easily setup your KAG ship site to support that domain name. If you already have a site running on WordPress and would like it hosted here, please contact the Help! group.
Example Sites
House lungqIj – ECorps Example site