On December 27, 2014 my (Terran) dad, John, and I visited the Providence Public Library to support the Galaxy Blood Drive.
This event, along with the one in Portland, OR brought together Star Wars and Star Trek costumers to draw in fans to donate and state which franchise they like best. As expected, Trek again lost this battle, but 21 people donated! Channel 10 news also showed up.
Thank you to Ryder Windham and the Rhode Island Blood Center for organizing this event. Looking forward to next year's.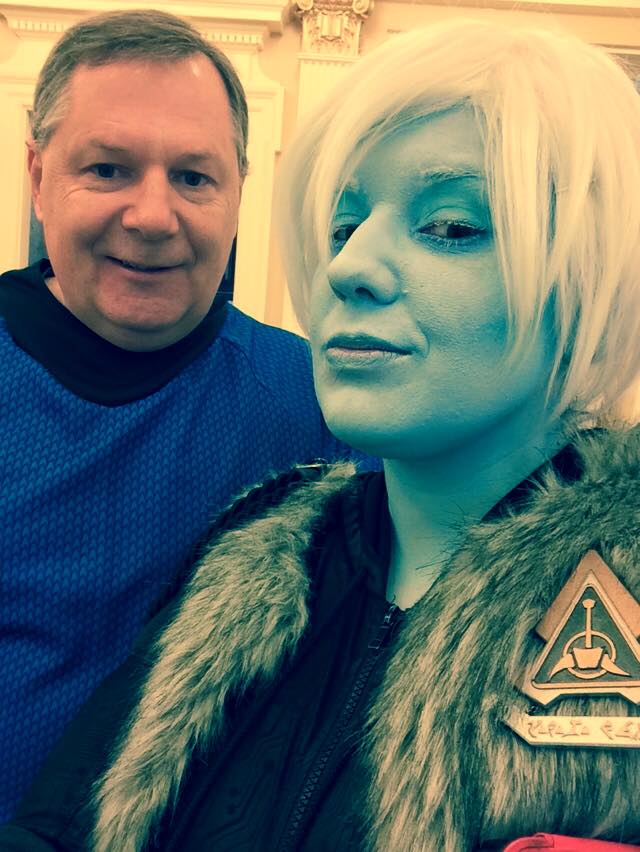 Ell