Greetings!
The Korelath crew is gearing up for the Galaxy Blood Drive this month! This is a Star Wars vs. Star Trek event, so we need our fellow Klingon warriors to attend en masse!
The event will take place on Saturday, December 28 from 9:00AM – 2:00PM at the Rhode Island Blood Center in Providence.
Thank you to Ryder Windham for inviting us and organizing this most honorable event.
–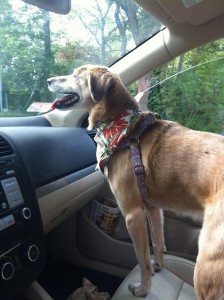 Our ship's targ, Buffy, recently had a run-in with a Starfleet shuttlecraft, but is doing better every day.
Happy Terran holidays to all, and may your bloodwine be hot and strong.