The Korelath crew is back at home and still reeling from Dragon Con 2015. While we were there, I had a chance to speak with Qob! who asked me if I would like to take over as Wild Frontier Quadrant CO. Of course I said yes. This is what I had to say in the new edition of Mindscanner:
Hail warriors! I am thrilled to accept the position of Wild Frontier Quadrant Commander, and ready to bring the New England sector to glory. I am also honored to say that Qat'Iy, who has commanded WFQ since well before I joined KAG in 2011, will be staying on as XO. I look forward to learning from her!

Our first order of business will be to bring all active WFQ warriors together, physically and/or virtually, for a discussion. We will need to figure out which ships are still active, and which are decommissioned–you're either spaceworthy or you're not. I also intend to stay in touch with our neighboring sectors, Dark Vengeance Quadrant and Rising Sun Fleet, so we can collaborate wherever possible. I will also be keeping channels open with other fan groups.

Sharpen your bat'leths, put a fresh coat of paint on your ship, and iron your damn uniform. Feel free to reach out to me with your ideas, even if it's just to talk over some ale.
I am also pleased to say we have a new crewmember: Lance-Corporal Vyrian St'lar (Cecil V.), a Romulan mercenary, has officially joined our ranks.
On September 22, we attended Star Trek Night at Fenway Park, out of uniform. At the Budwiser Deck Bar, Brian and Will from TrekNews.net ran a trivia contest while Disruptor Beam showed off Star Trek Timelines, which is nearly ready for its closed beta (join the Bridge Crew!) and is looking good. Certainly much further along then they were when I interviewed CEO Jon Radoff for Priority One Podcast at Star Trek Boston last year. Disruptor Beam also brought the TOS-era Captain's Chair from The Experience (RIP), displayed against a modern-era background.
Unfortunately, the Red Sox did not play long and prosper–it was a short, though enjoyable, game.
Another item of interest is that TrekClass has begun! This free online class explores the history, context, and philosophy of Star Trek. You can participate as much or little as you want, but if you like watching and talking Trek, you might want to sign up and clear your schedule for Monday evenings, now through December. If you're in the Syracuse area (Dark Vengeance Quadrant!) you could also attend live sessions.
We hope to be at Rhode Island Comic Con (Sunday) in November, and possibly Arisia in January.
Lastly, I am in love with this sketch from deathtodickens: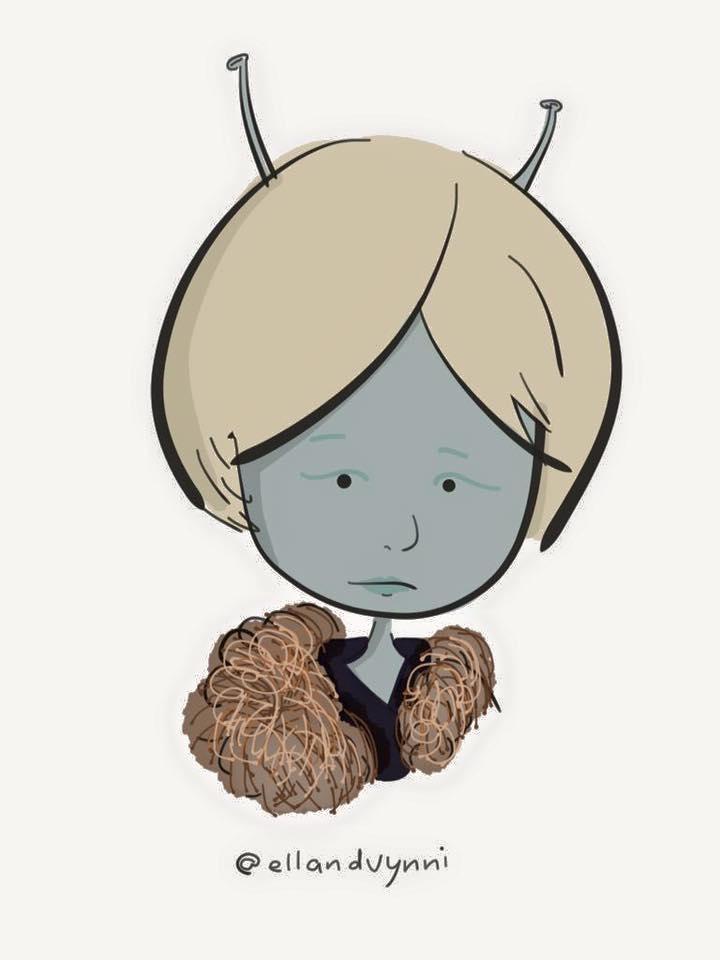 Happy Halloween, Samhain, and Autumn! The best season in the sector.
Ell